A site responsive sound installation created for the Artefact Winter Open Call 2019. The custom made aluminium sounding panels use surface transducers to vibrate the surface and create a unique set of speakers.
The sound used for this iteration of the Sounding Surfaces installation is a set of two stereo compositions (one by each of the artists, 5 mins total) based on sounds recorded during the Hipkiss and Graney Electromagnetic Field Recording Workshop led by Michael Lightborne held at and around Artefact in June 2019, where we used coil microphones to hear normally inaudible electromagnetic sounds. Both the recordings and scans of flora used for the decorative panels were taken in local areas of Birmingham (Stirchley and Holder's Wood) and are recontextualised in a gallery setting, bringing in visual and auditory aspects that normally go unnoticed and unheard in the local community.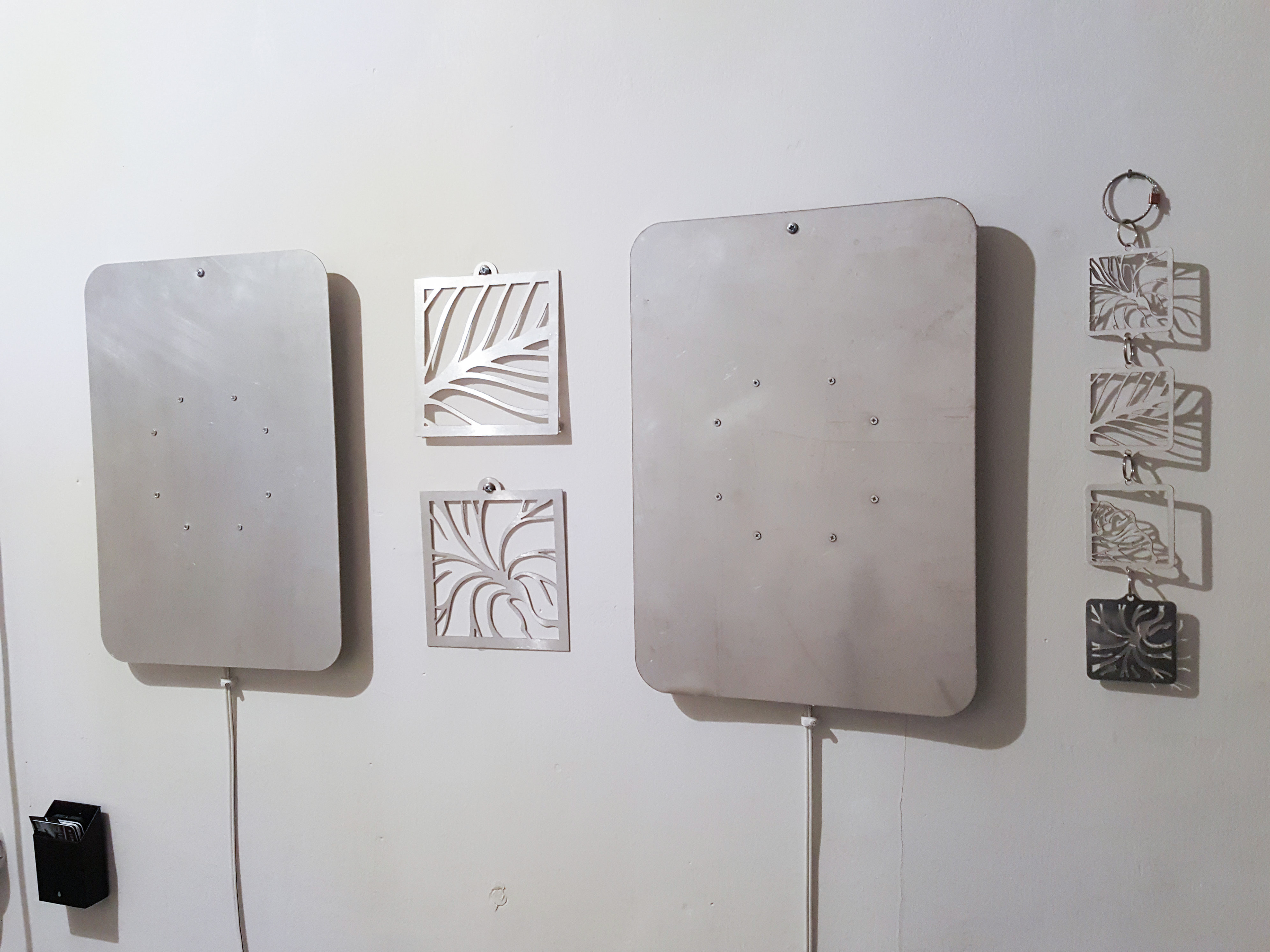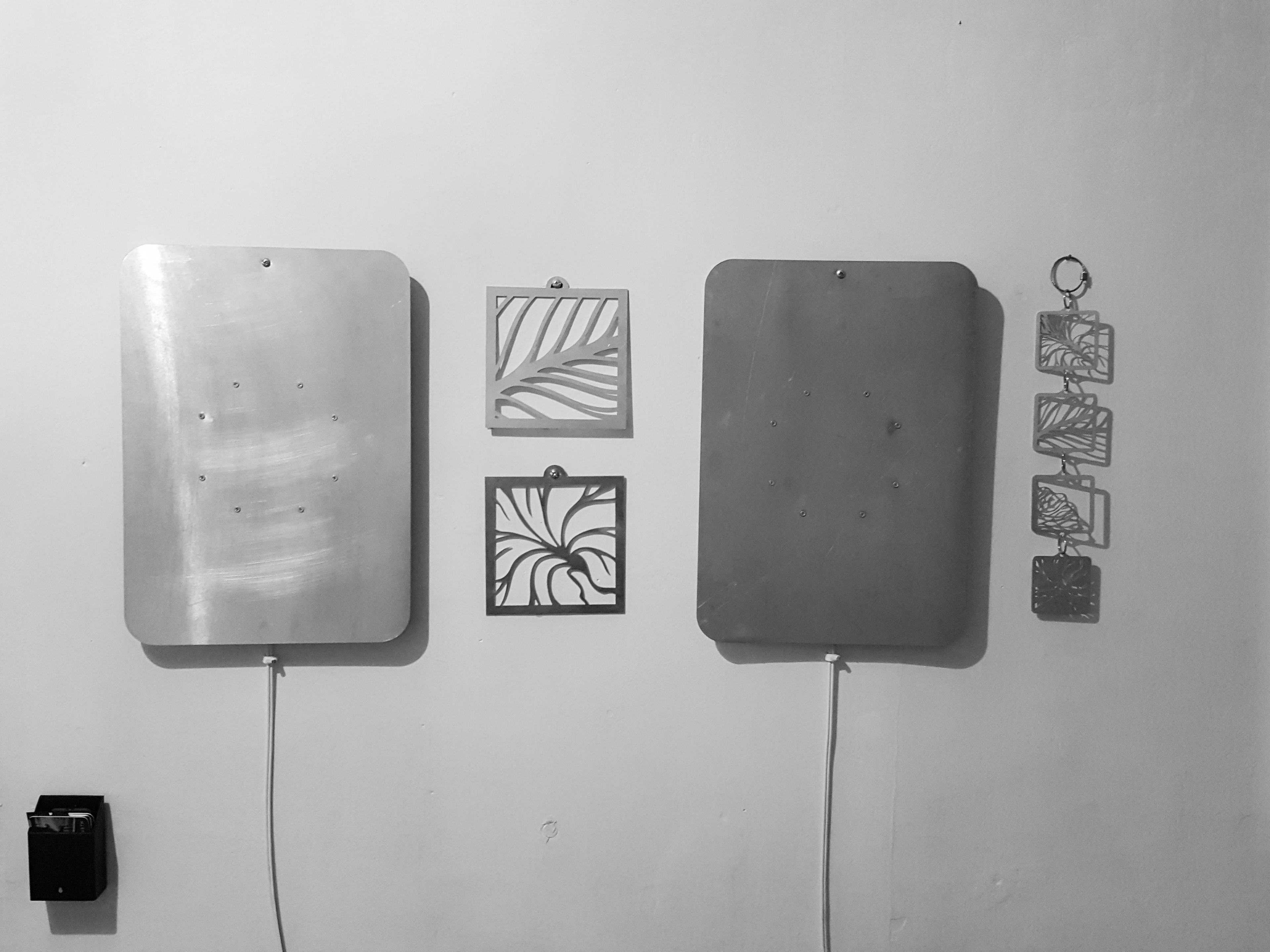 Full audio can be heard above.

---

An excerpt of the installation can be seen below.

N.B. The video was taken during opening hours so there may be some background noise.